Expertise
The focus areas listed below reveal selected domain expertise and project outcomes.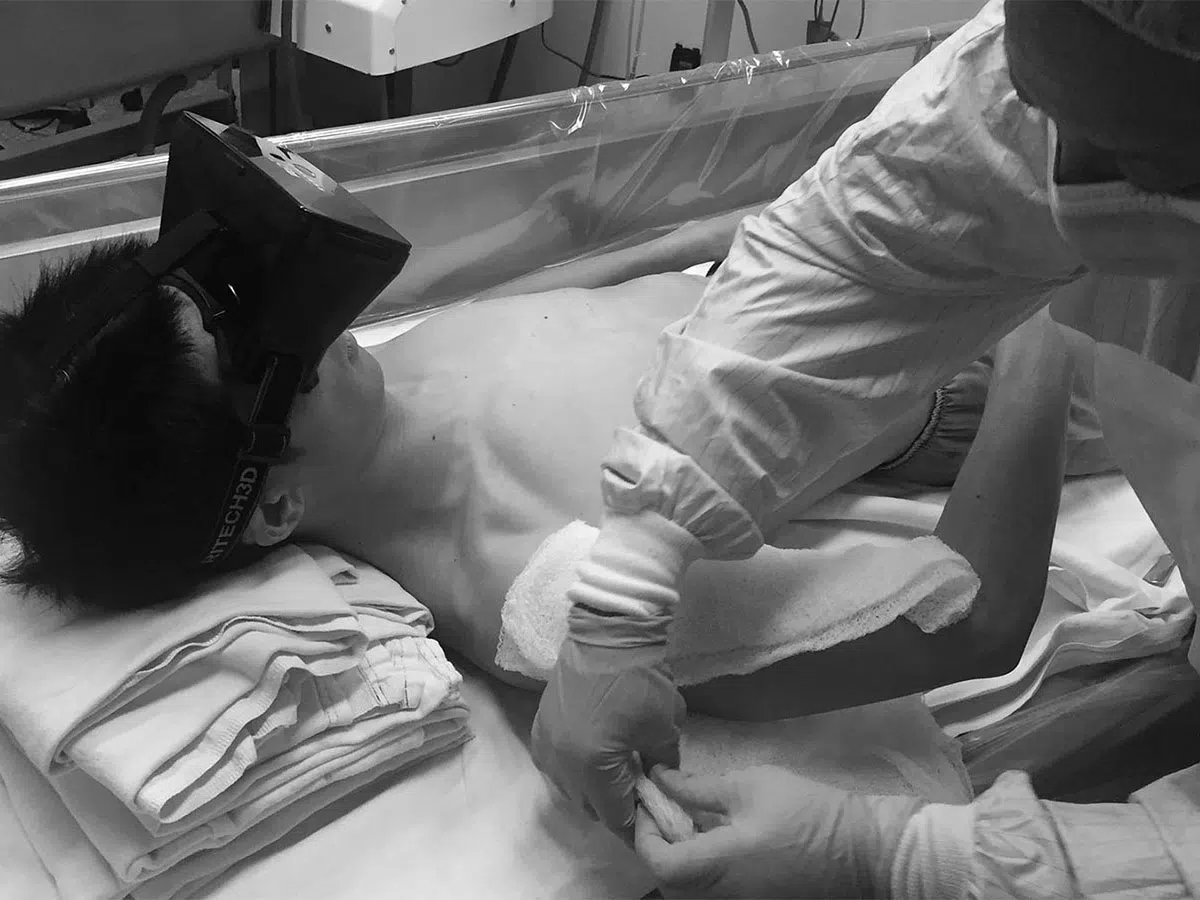 Expertise in eXtended Reality experiences began with building early AR prototypes 15 years ago. Since then, I have led the growth of the XR and immersive capabilities at frog across a range of AR, VR, and MR engagements over the past 7 years. Selected highlights:
Led development of an edge computing HoloLens maintenance prototype for a global telecom that helped launch a startup which recently sold to Google.
Led development of the IKEA AR Place app demo for WWDC 2017 to demonstrate the power of ARKit during its first public announcement.
Led the team and game development of VR Care, a pain distraction experience for burn patients to reduce burn wound treatment discomfort.
Led a team that developed experiential eye-tracking concepts for a leading VR headset maker that allowed for new types of interaction.
Led the technical track and served as XR subject matter expert for the industrial design and branding of Campfire 3D, a collaborative and holographic product design system.
Immersive Spaces and Retail
I have collaborated with and led multidisciplinary teams to bring immersive spatial experiences to life for many clients ranging from cultural institutions to immersive retail. Selected highlights:
Led a team and developed software for an AR and Immersive Space for the SFMOMA Magritte Exhibition that welcomed new audiences.
Led software development for a Global Technology Company future of retail immersive prototype to give C-level retailers a glimpse into the future. [Confidential]
Led an architectural team to design concepts and spatial design of an immersive retail store for a leading streaming media company to connect users to stories. [Confidential]
Led development and architecture for immersive simulators at the Space Shuttle Atlantis Museum to teach visitors about the shuttle systems.
Led development and concepting of a spatial, pattern and memory immersive game for the Rubik's Cube 40th Anniversary Exhibition
Creative and Technology Leadership
As Executive Technology Director and leader of the frog SF technology team I mentor technologists and designers across studios and guide multidisciplinary teams through complex client engagements. Selected highlights:
Oversaw the growth of the technology team by 50% through M&A activity and hiring while accommodating evolving hybrid work scenarios.
Have contributed to and led business development pursuits resulting in millions of dollars per year in revenue.
Led multidisciplinary project teams and serve as a technical lead on large engagements across industry verticals.
I helped grow the global XR and immersive design practice at frog as a global SME, through program engagements and thought leadership.
Product and Technology Strategy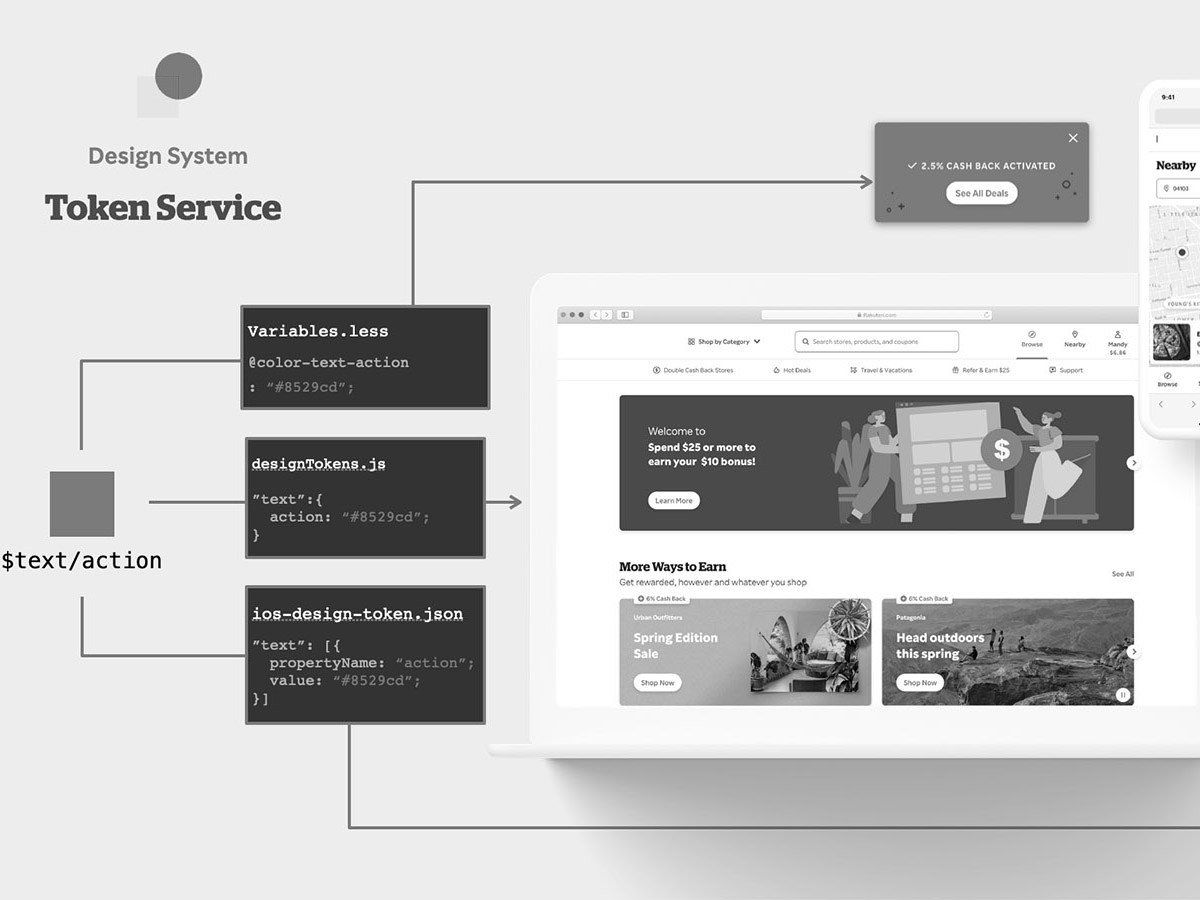 I drive product strategy and management across a range of platforms and verticals. Artifacts include technical and design research, implementation planning, technical architecture, design systems and feature prioritization. Selected highlights:
Led the technical assessment and strategic roadmap for a global D2C athletic brand MVP definition of a differentiated ecomm experience. [Confidential]
Contributed toward the technical strategy and roadmap and design research for visionary concepts to drive the future of leading national grocer. [Confidential]
Led the product roadmap, technical strategy and conceptual architecture for a globally recognized cultural institution that will contribute toward a culture of innovation. [Confidential]
Led the technical assessment and strategy for a leading ecomm rewards platform design system that led to an organizational paradigm shift in product development effort. [Confidential]
Software Development and Prototyping
Software development across languages has been a core competency, ranging from  production code used by museum visitors to prototyping and research of emerging technologies for leading global brands. Selected highlights:
Led research and development efforts resulting in the introduction of C++/OpenGL/openFrameworks to enhance museum installation performance, the application of gesture-based sensor technologies, and Unity/C# development has supported the growth of XR experiences at frog.
Developed a wide range of languages on a single program to demonstrate edge computing and AR for a global telecom: C#/Unity for spatial computing, C++/OpenGL for demo display, python for microservice applications and Arduino/C++ for sensor control.
Contributed to production JavaScript development of web application and data visualization for a genomics company that connects researchers and participants around genomic data.
Led team and software development to rapidly prototype an emerging technology called the Lensless Smart Sensor by Rambus for use case exploration in C++ and OpenCV as well as python to interface with a drone SDK.
Led team and C# software development of VR Care a pain distraction experience that reduces discomfort for burn-wound patients. The experience was open-sourced to be used by other medical groups.
I have spoken at numerous conferences and events since the early 2000s, including internationally. Below are some more recent speaking engagements and articles.
NETFLIX • Oculus • CAMPFIRE 3D • IKEA • NIKE • Apple • Google • LULULEMON • EBAY • HBO MAX • JP Morgan • Deutsche Telekom • RAKUTEN • GE • Playworks • Marriott • DENTSU • PANASONIC • AGL • TIAA • Rambus • Complete Genomics • Sony • Dallas Children's Medical Center • Western Union • University of Chicago Medical Center
INFLUENTIAL CULTURAL INSTITUTIONS
SFMOMA • Obama PRESIDENTIAL CENTER • NASA Kennedy Space Center SPACE SHUTTLE ATLANTIS MUSEUM • National Geographic • Chicago Museum of Science and Industry • NASCAR Hall of Fame • Natural History Museum of Los Angeles • New York Historical Society • Federal Reserve Bank of Richmond MUSEUM • Liberty Science Center • The Ben Franklin Institute • The National WWII Museum • U.S. Holocaust Museum • The National WWI Museum
SFMOMA
Magritte Interpretive Gallery
I led a multidisciplinary team that designed and built an interpretive gallery that allowed visitors to interact with "the paradoxes at work in reality" that Magritte explored in his work as part of the Magritte: The Fifth Season Summer 2018 exhibition at SFMOMA. frog collaborated closely with exhibition curators and SFMOMA staff to construct an immersive space that brought interpretations of Magritte's work to life using Augmented Reality and explore new forms of visitor engagement.
Explore Work
frog VR Care
VR Pain Distraction Experience
I led a multi-disciplinary team that designed and developed a low-cost head mounted viewer and VR game experience to help burn patients cope with pain during the wound care process. The project was the idea of Brian Pridgen, a reconstructive surgeon and visiting healthcare specialist with the frog design strategy team. We produced a low-volume run of headsets and Dr. Pridgen used them for a medical study on effectiveness of the project. We open-sourced the software, so anyone could use the platform as a starting point to create new experiences.
Explore Work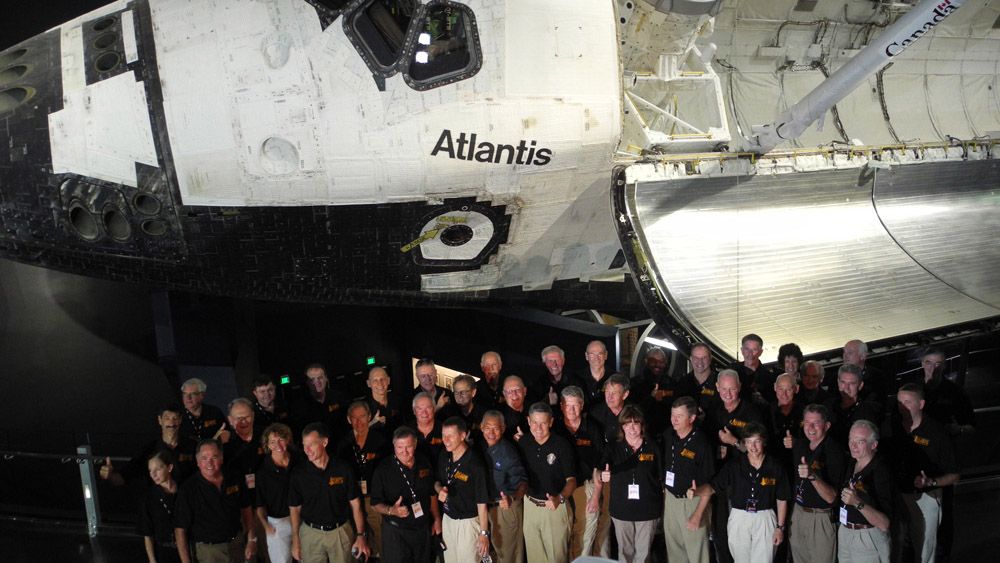 Kennedy Space Center
Space Shuttle Atlantis Museum
Kennedy Space Center Visitor Complex constructed a $100 million, 90,000-square-foot facility to honor one of the most complex machines ever built and the last shuttle to fly in space —Space Shuttle Atlantis. I was part of a Unified Field team that crafted eleven interactive programs for the Space Shuttle Atlantis attraction, and developed simulators for Landing, Docking, Robotic Arm and Spacewalks in addition to helping architect large format multimedia displays.
Explore Work
GE
What Works Conference
On February 13-16, 2012 G.E. hosted a conference on the issue of American Competitiveness at the Mellon Auditorium in Washington D.C. I worked with a team at Unified Field to develop a number of innovative programs that included gesture-based presentations, multi-touch projection tables, mediascapes and an immersive interactive environment that connected the key job-creation initiatives of G.E. to its target audience. Visitors included members of Congress and senior G.E. managers in addition to the general public.
Explore Work
IKEA
ARKit Place Demo for WWDC 2017
In the Spring of 2017 the frog SF studio received an immediate request to join a secret project at Apple headquarters on behalf of a longtime client. It was there that I was told they were working on what was going to become the next generation standard for augmented reality platforms – ARKit – and needed to rapidly build functional demos to share with the audience at WWDC 2017. The frog team designed and built one of the first commercial ARKit furniture placement app demos and the first version of the IKEA AR Place app built on ARKit.