VR Care, Virtual Reality for Burn Patients
NOTICE – This project was completed while working at frog design. All rights to the project belong to frog design and the client. Portfolio Link
I led a multi-disciplinary team that designed and developed a low-cost head mounted viewer and VR game experience to help burn patients cope with pain during the wound care process. The project was the idea of Brian Pridgen, a reconstructive surgeon and visiting healthcare specialist with the frog design strategy team. We produced a low-volume run of headsets and Dr. Pridgen used them for a medical study on effectiveness of the project. We open-sourced the software, so anyone could use the platform as a starting point to create new experiences.
frog
Health
Project Lead and Lead Developer
2016
Unity, C#, Game Design, Prototyping
Despite medication with opioids and other powerful pharmacologic pain medications, most patients rate their pain during severe burn wound care as severe to excruciating. Excessive pain is a widespread medical problem in a wide range of patient populations.
Wender, R., Hoffman, H. G., Hunner, H. H., Seibel, E. J., Patterson, D. R., & Sharar, S. R. (2009). Interactivity influences the magnitude of virtual reality analgesia. Journal of Cyber Therapy Rehabilitation, 2, 27–33."
The effectiveness of VR for pain distraction and for burn patients has been the subject of research for a number of years, much of this research has been led by the University of Washington. The photo above and left shows a burn patient in virtual reality, wearing a fiberoptic VR helmet. (Photo by Anne Schmidt, Copyright Hunter Hoffman, U.W.). In the middle is a chart that shows how much more effective VR is than a Nintendo video game system (Sam R Sharar, MD, William Miller, BS, Aubriana Teeley, BA, Maryam Soltani, Med, Hunter G Hoffman, PhD, Mark P Jensen, PhD, and David R Patterson, PhD – 2008). On the right was an existing VR system at the time, we wanted to pursue a much more inexpensive option.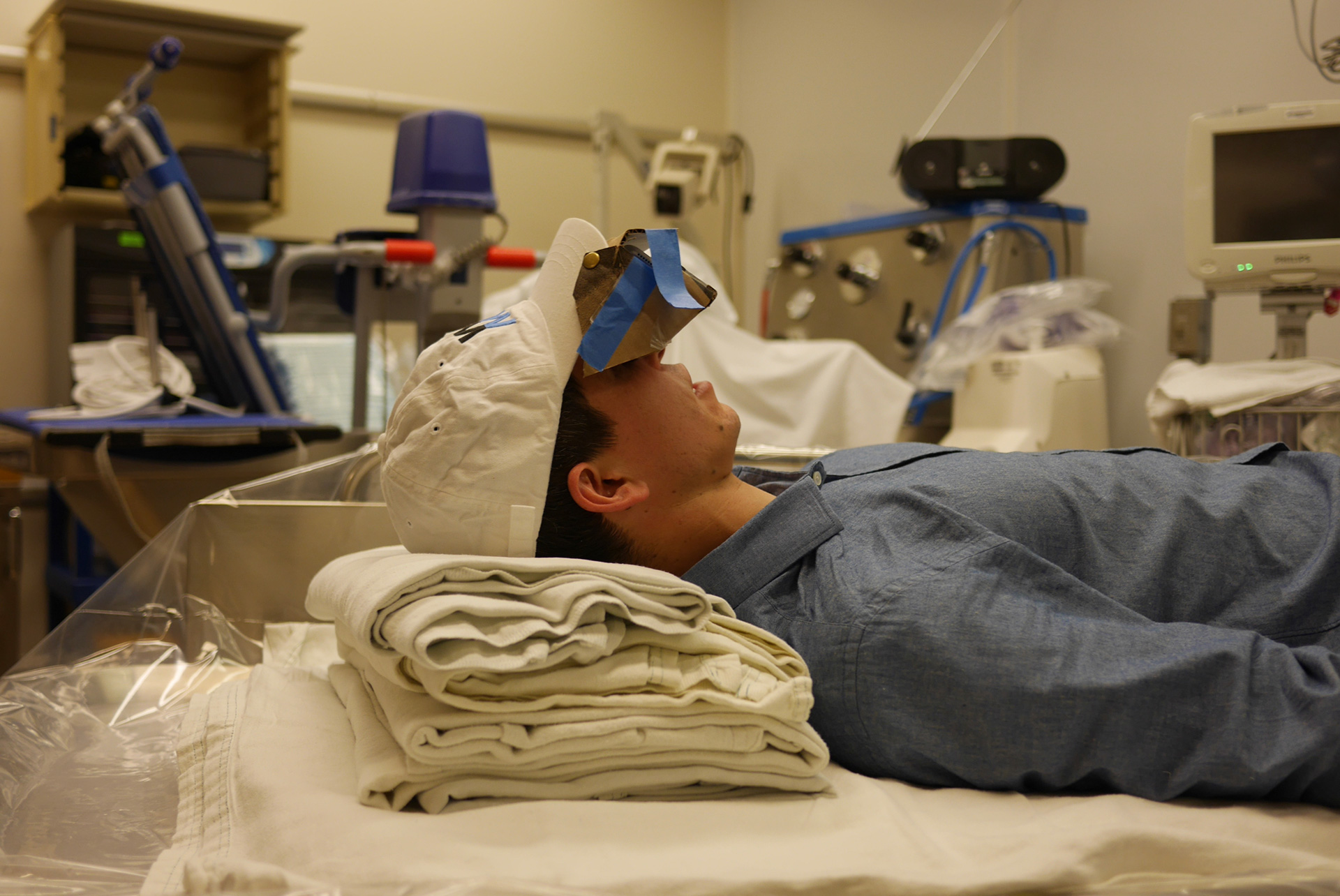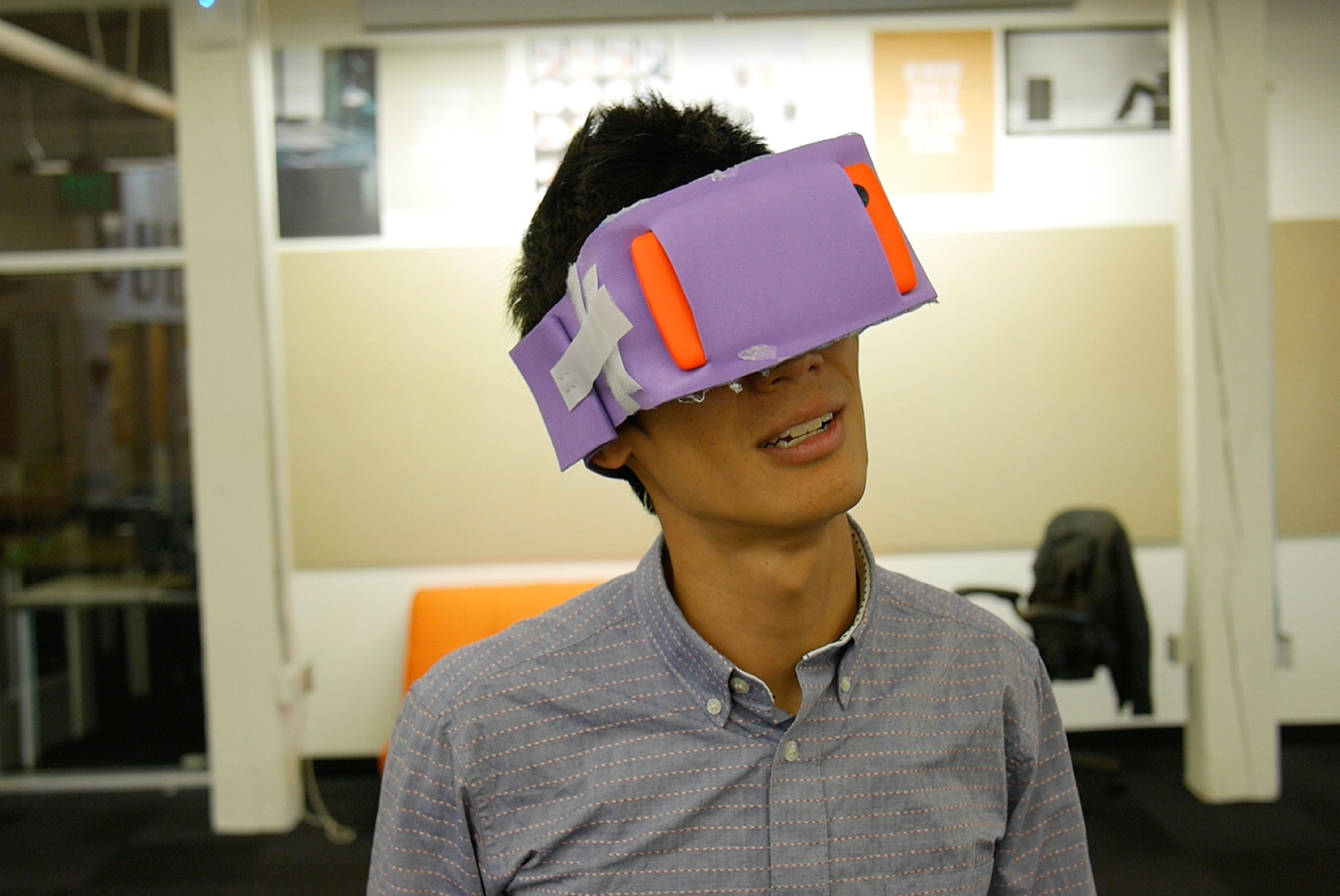 Our team pursued a number of design principles in developing our solution. The headset needed to be inexpensive (so each patient could be handed one), water resistant, clean, comfortable for someone lying on a pillow, light, device agnostic, delightful and easy to use and assemble. Cardboard was inadequate and we quickly pivoted to kids foam. © frog design
We eventually settled on the slightly firmer kids playroom foam as a possible prototype material. We designed the system to be flat packed so it could be easily assembled by anyone. This resulted in the puzzle concept on the upper left and a version 1 that was mass-produced for a clinical study. The final version of the prototype is at the top of this page. © frog design
As we designed the headset, we began design and development of the custom software experience. We developed an interaction methodology which allowed for the experience to be fully controlled by a user that was lying down using only their head movement (upper-left). Most existing mobile VR games at the time did not work while lying down. Above-right is concept imagery of the game experience which aimed to tested varying game mechanics at different speeds with increasing difficulty. © frog design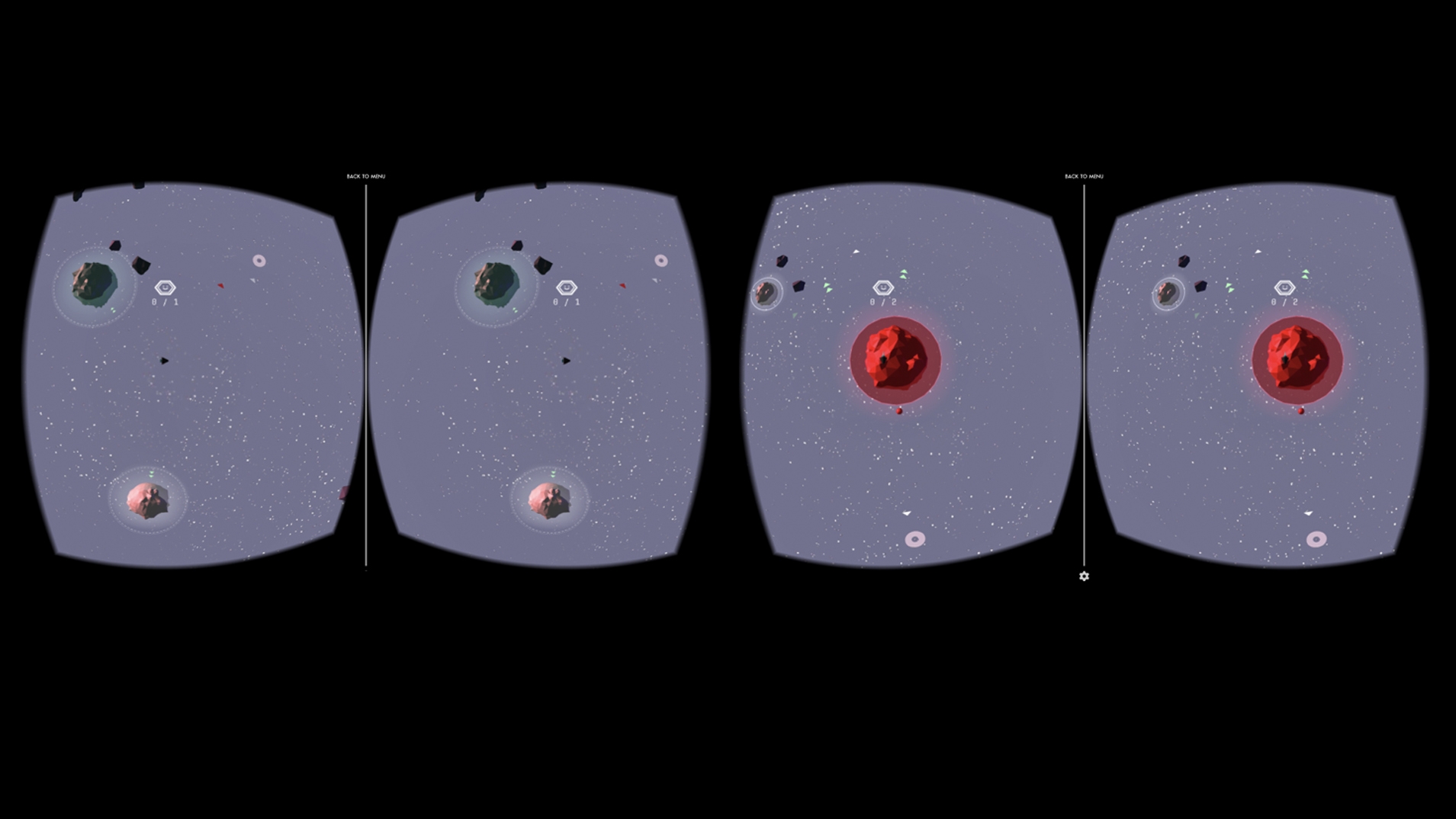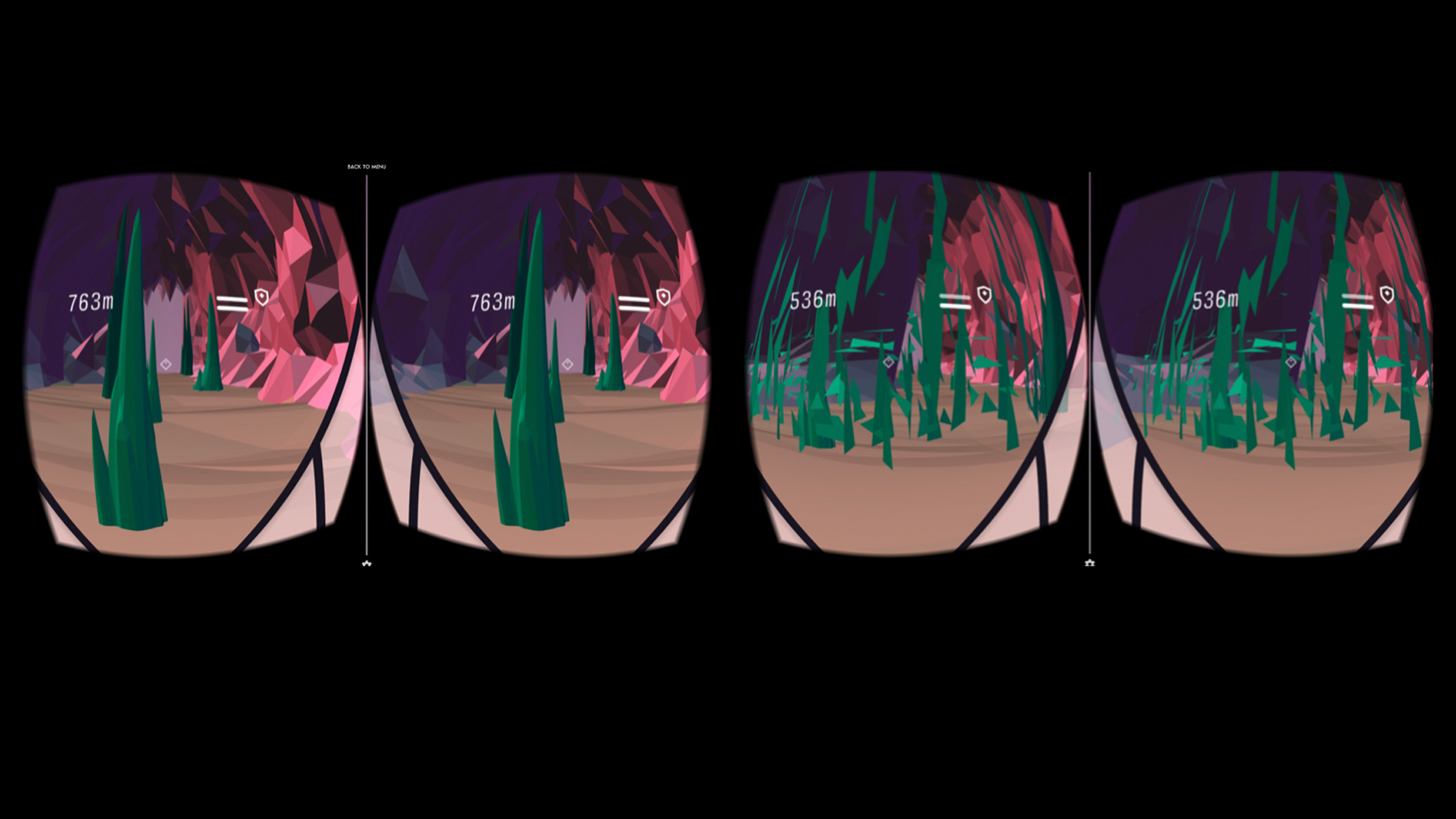 Above is the intro screen to the game experience, Epione. One game mode allowed for slower-paced gameplay that was more meditative. The other mode was much faster paced in case the user desired a more intense experience to meet more intense pain. This also allowed users who were more or less familiar with VR gaming or susceptible to motion sickness to choose their own engagement style. © frog design
Credits:
Concept / Research – Dr. Brian Pridgen
Visual Design – Stefanie Krajnyak
Interaction Design / Research – Andrew Haskin
Software Development – Charles Yust (lead), Albert Dang, Ahmad Saeed
Industrial Design – Ara Acle (lead), Jonathan Grossman, Fred Hertlein, Jonathan Kim, Jules Moretti, Rudy Servande
Film – Nick Tucker, Mark Bowers
Oversight / Space Yeti – Mark Freudenberg
Marketing – Amy MacMillan